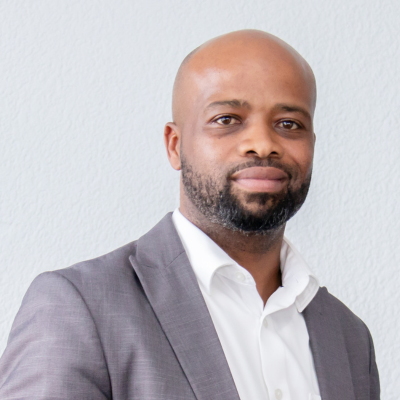 Thabo Molekoa
Chairman / MD, Siemens Energy
A qualified mechanical engineer, with an MBA. With more than 20 years' professional experience from a technical, industrial projects and maintenance background to directing organisations and teams on growth strategies and tactics in over 40 African countries.
Thabo has developed meaningful relationships and business at executive and governmental levels, while providing quality service that enhanced value across asset intensive & heavy industries.
His work experience covers organisations such as thyssenkrupp, DuPont, Saint Gobain and De Beers Mines.
In 2020, Thabo was appointed as the Managing Director of Siemens Energy Southern & Eastern Africa based out of Johannesburg, South Africa.
Thabo serves on several boards in South Africa, notably in the renewable energy sector, and was previously on the EU Business Chamber board.
He is passionate about the advancement of Africa's industrialisation agenda and its youth skills development.