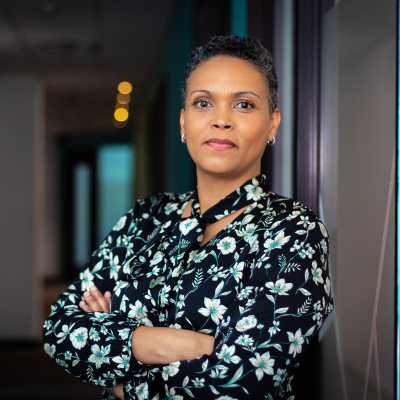 Kaashifah Beukes
CEO, Freeport Saldanha
Kaashifah Beukes is the Chief Executive Officer of the Saldanha Bay IDZ Licencing Company SOC Ltd, trading as Freeport Saldanha, since 2019. The Freeport is one of a handful of special economic zones across South Africa, and it is located in and around the Port of Saldanha Bay in the Western Cape.
In her role, she leads the implementation of the vision and strategies of the Freeport, a company she knows well as she was one of the Project Managers leading the feasibility studies and business model development until its successful designation in 2013.
A key area of focus for the Freeport is the conversation of the established investment pipeline, attracting investments in marine and energy engineering, services and technology industries, to catalyse bankable investments, increase regional value-added production and technologies, employment creation and sustainable industrial ecosystems. In so doing, her focus is on bringing investments into new port and zone infrastructure to market, attracting manufacturing and services value chains, forging strategic partnerships, and facilitating the development of local skills and competitiveness in targeted markets and technologies. She has considerable experience in successfully leading people and teams through issues of complexity and risk, and is passionate about making a sustainable, transformative impact, especially at the community level. She has experience in Strategic Planning & Execution, Forming Strategic Relationships, Risk & Crisis Management, Negotiations, Stakeholder Management and Project Management & Execution.
Kaashifah holds a BSc in Civil Engineering and an MBA from the University of Cape Town.