That is a wrap on Green Energy Africa Summit 2022!

It was a impactful couple of days full of networking, deal making and talks from influential leaders. Looking to the future with the overarching theme: 'The Acceleration and Adoption of Renewable and Low Carbon Energy' leaders in the industry were discussing hard hitting topics that come along with change. From competition winners to insightful content and a lineup of ministers in attendance, Green Energy Africa Summit has been an engine room for growth across Africa's renewable and low carbon sector.

Don't forget to mark your calendars for next year's Green Energy Africa Summit 10– 11 October 2023 in Cape Town.

The 2022 Post Event Report has landed



With over 1000 delegates and 50+ Ministers and Government Officials in attendance Green Energy Africa Summit is where key discussions about the future of the African energy sector are taking place. Discover all the highlights of this year's addition by downloading the post event report.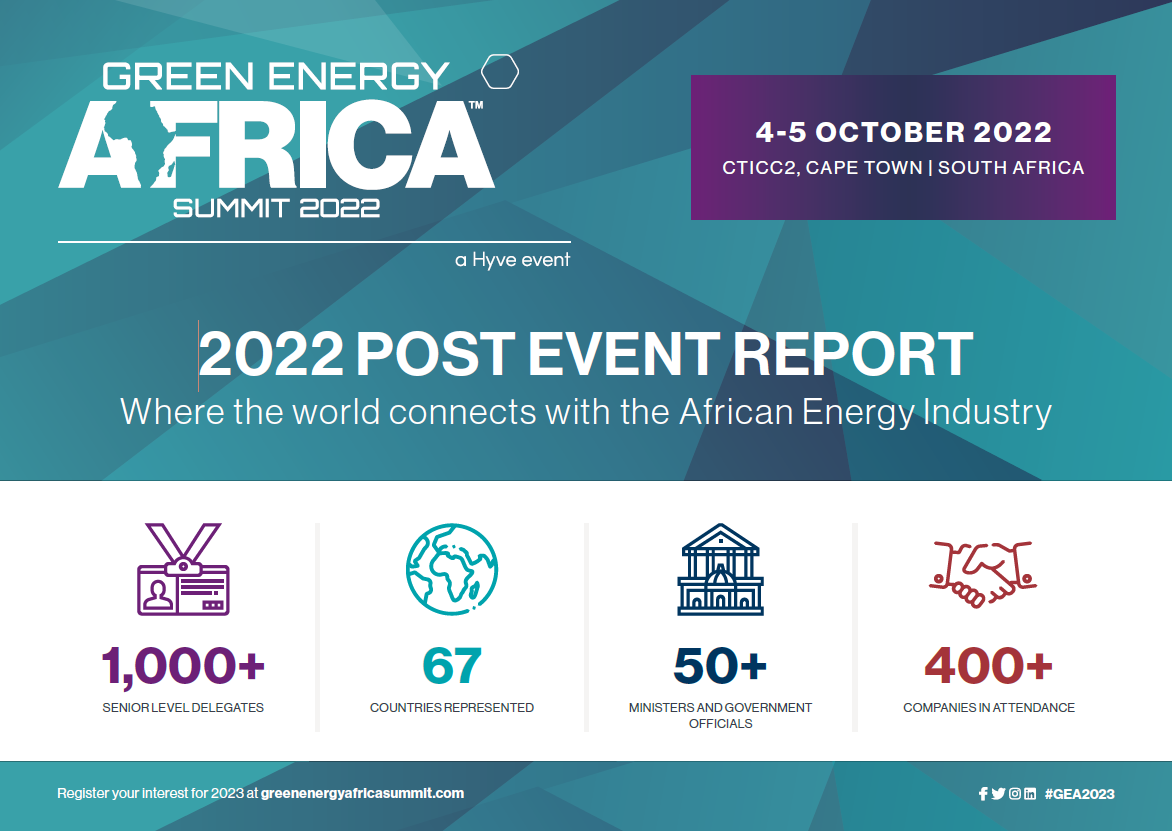 View the full gallery from Green Energy Africa Summit 2022
View the full gallery of images from the Green Energy Africa Summit 2022 including photos of Ministers and Government officials, influential speakers and industry leading content sessions. Not forgetting images from the Ministerial & VIP Symposium as well as the various networking opportunities on offer.